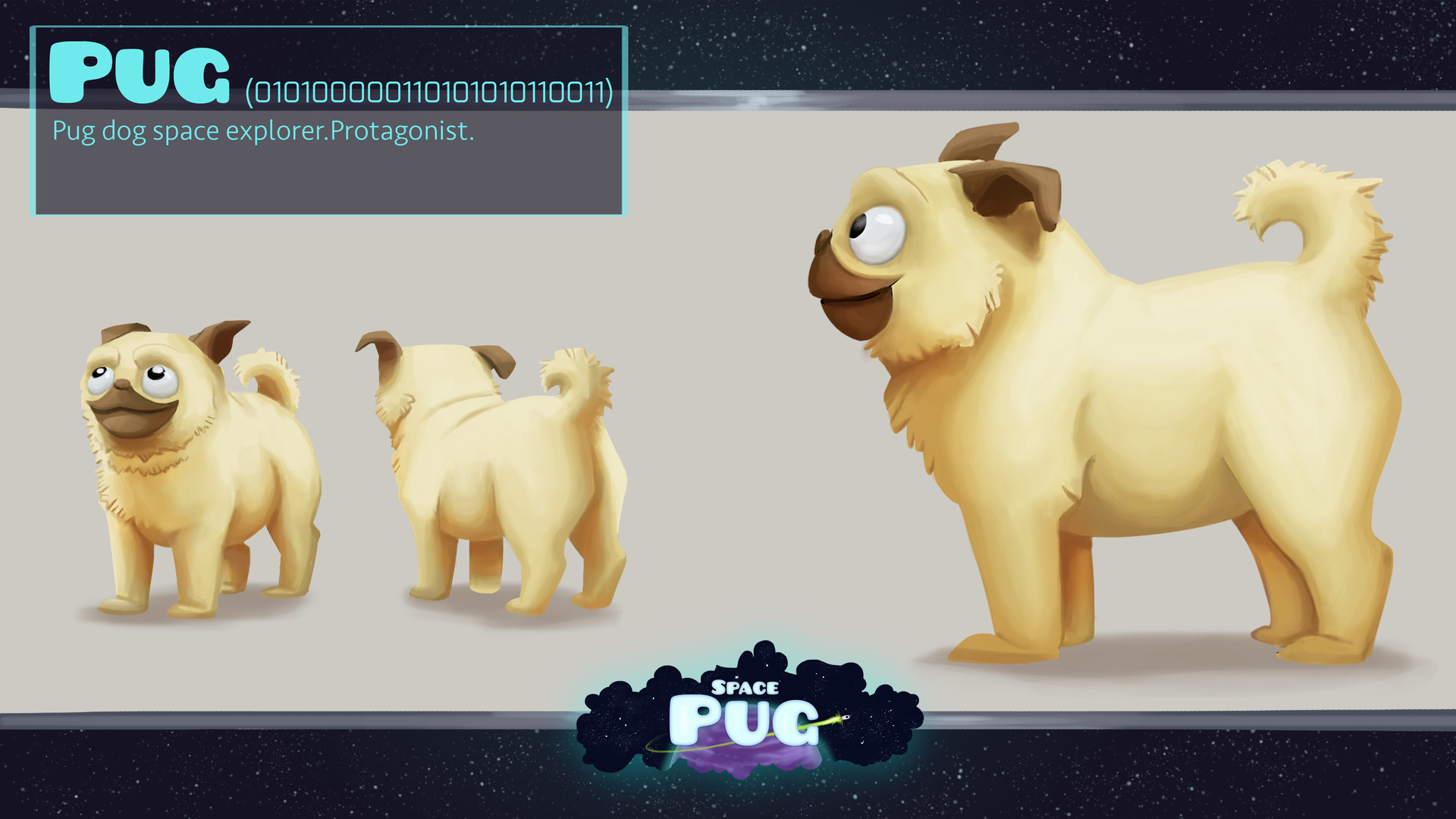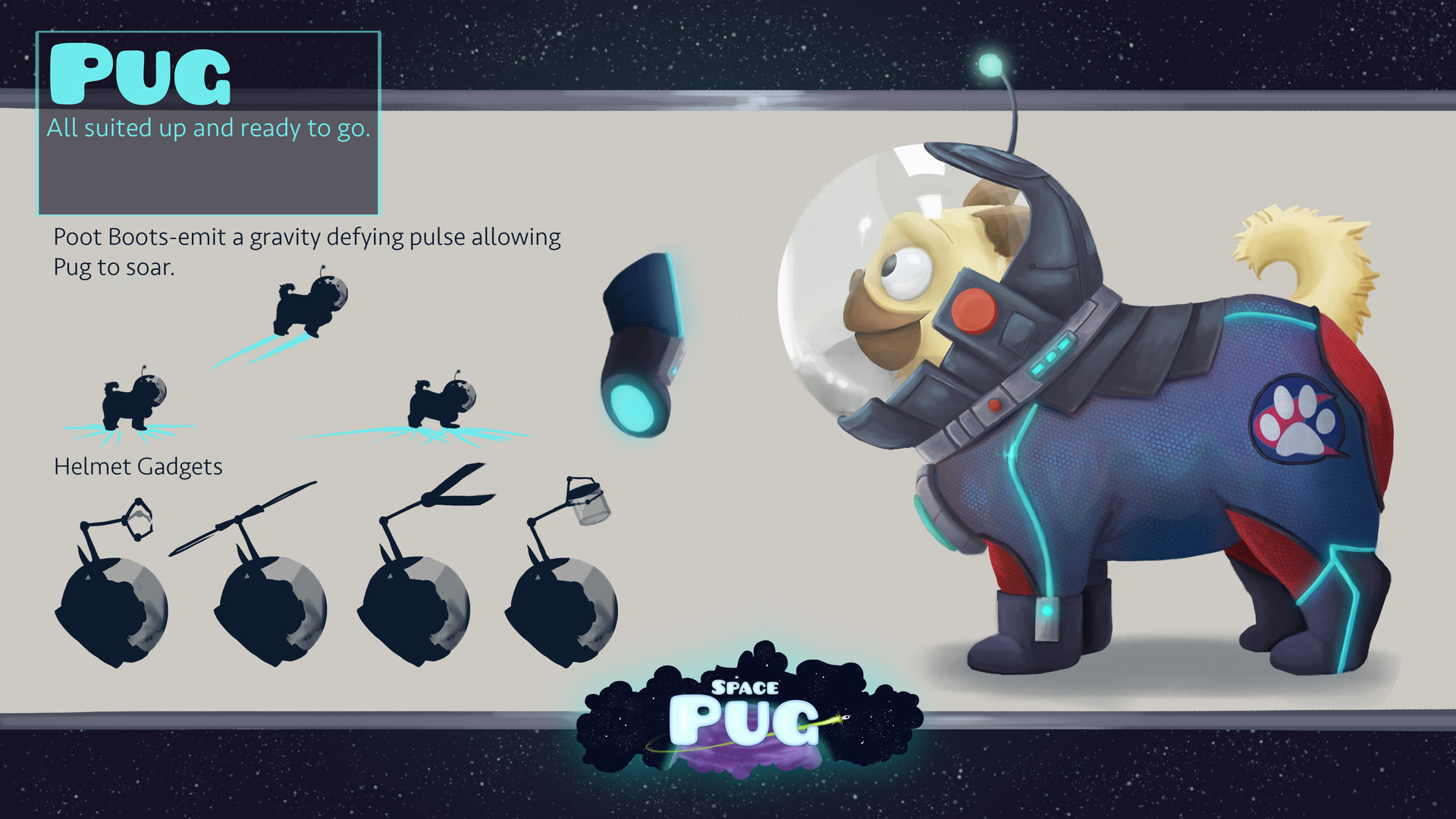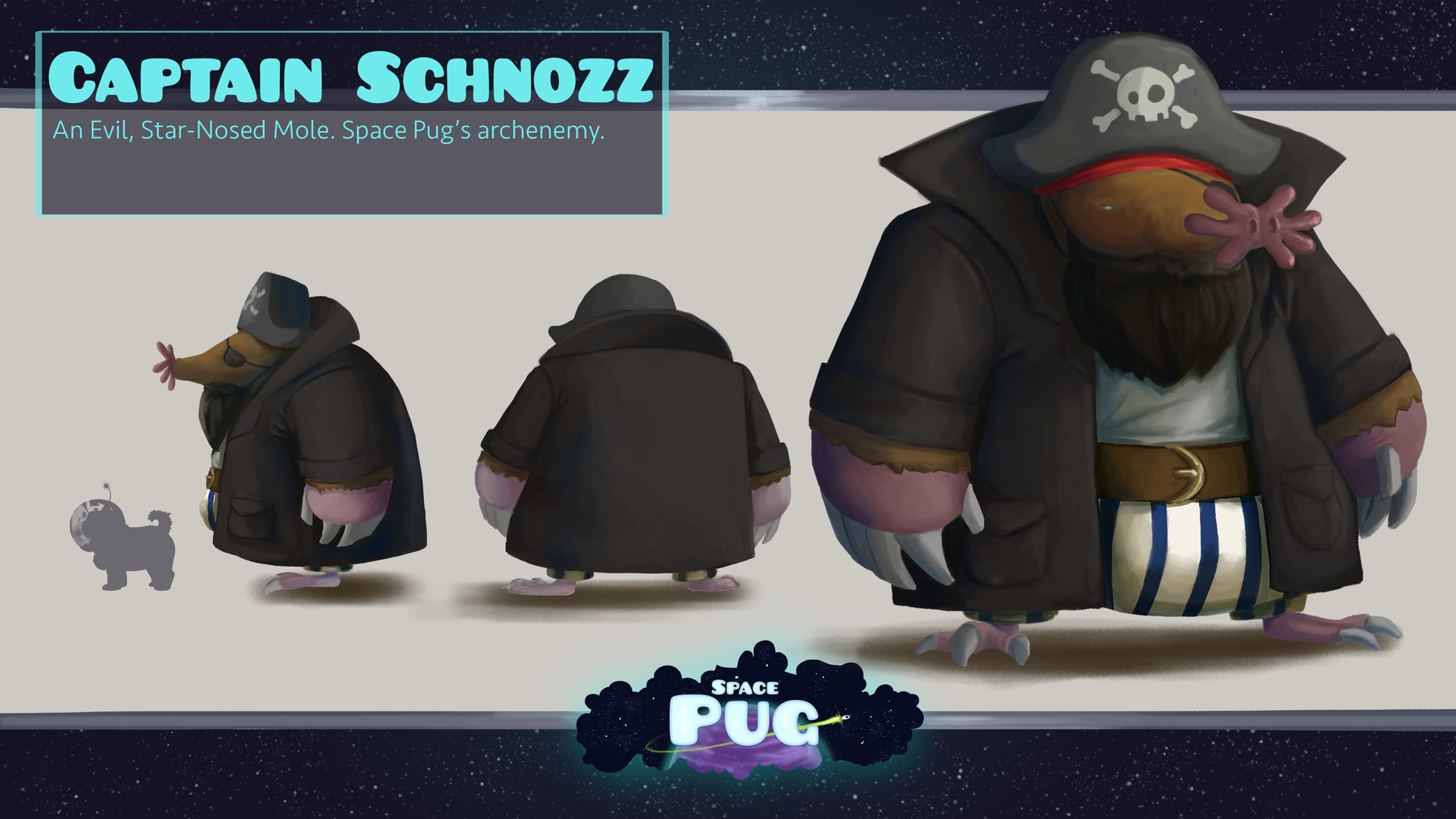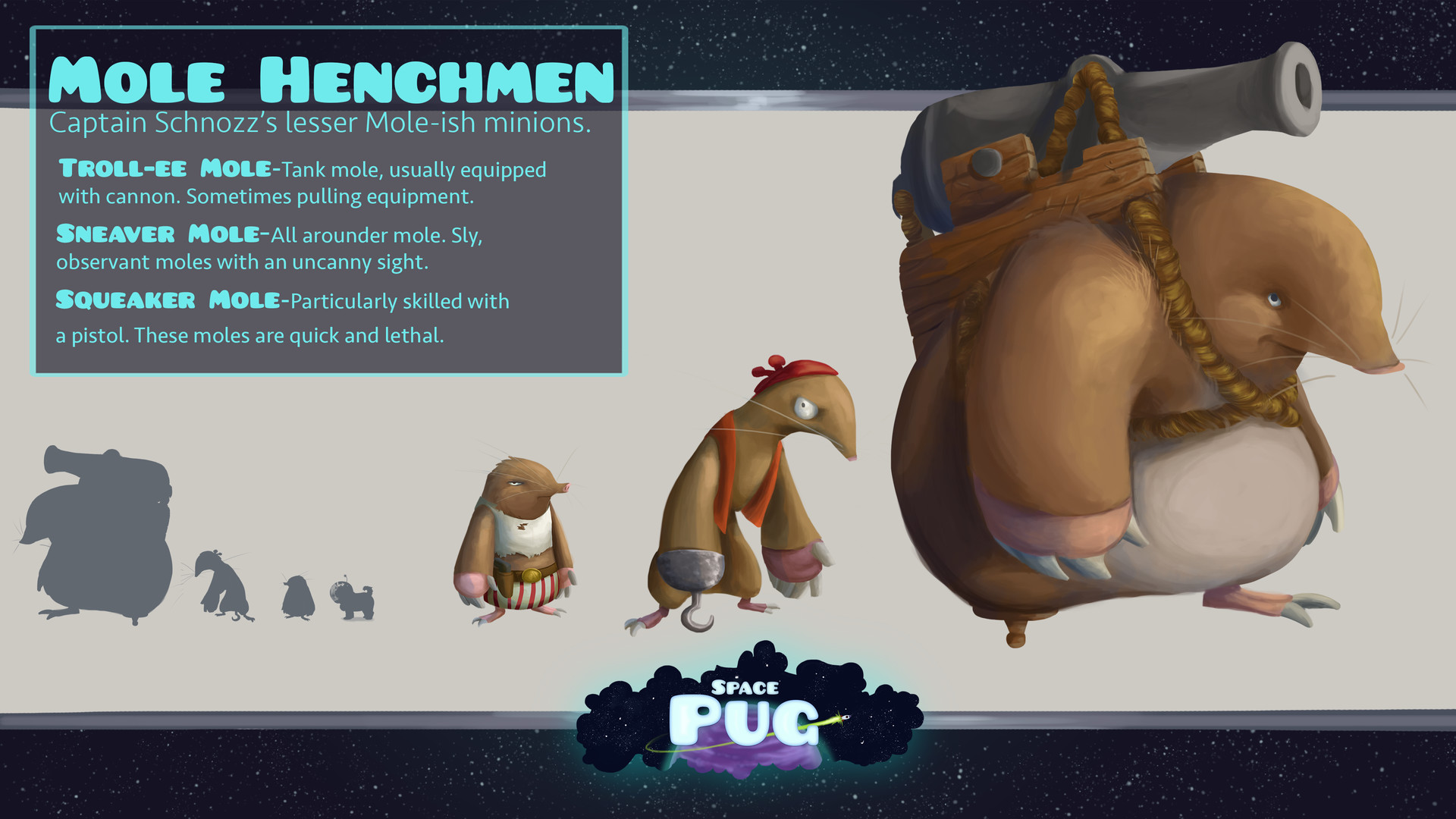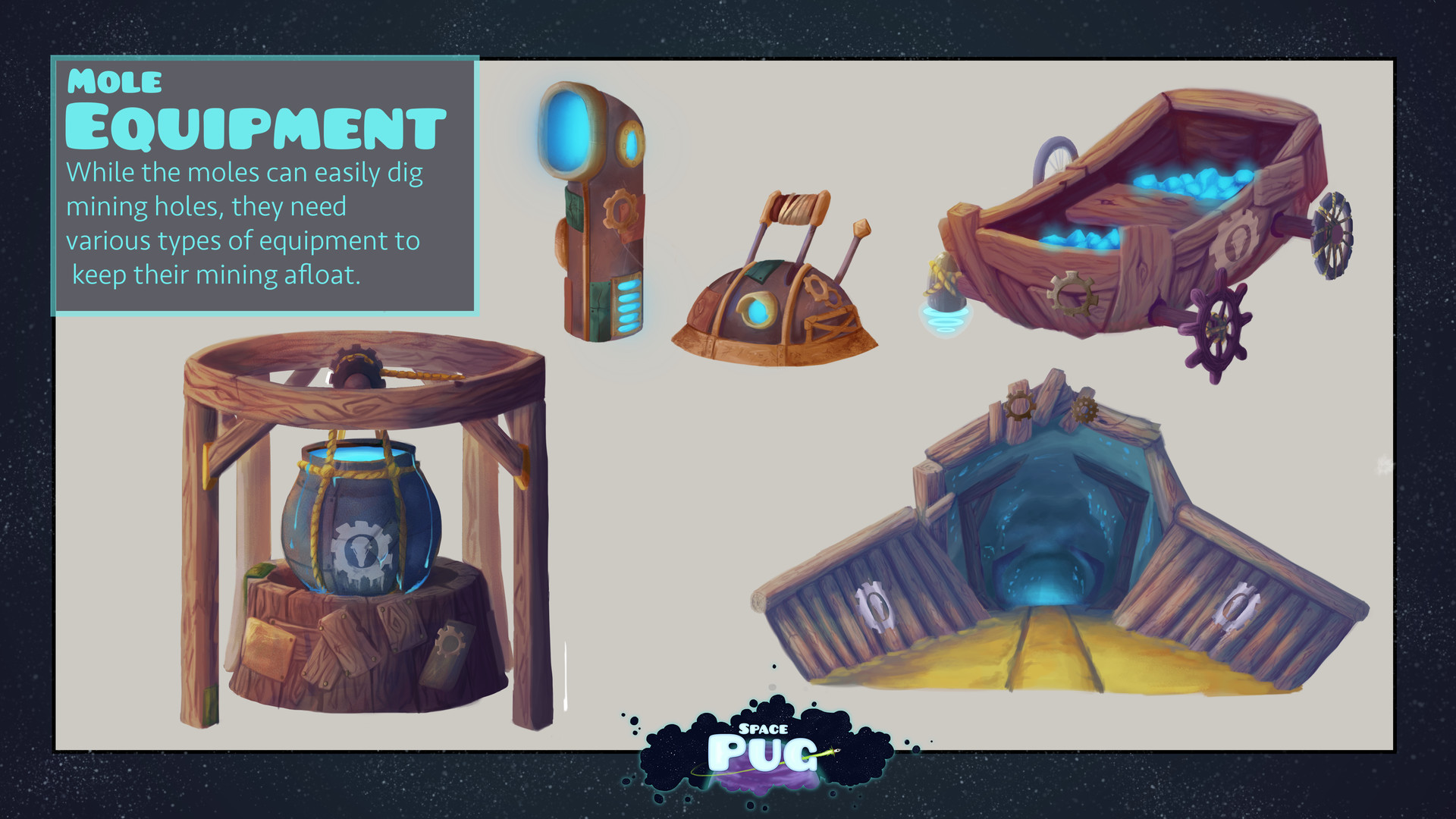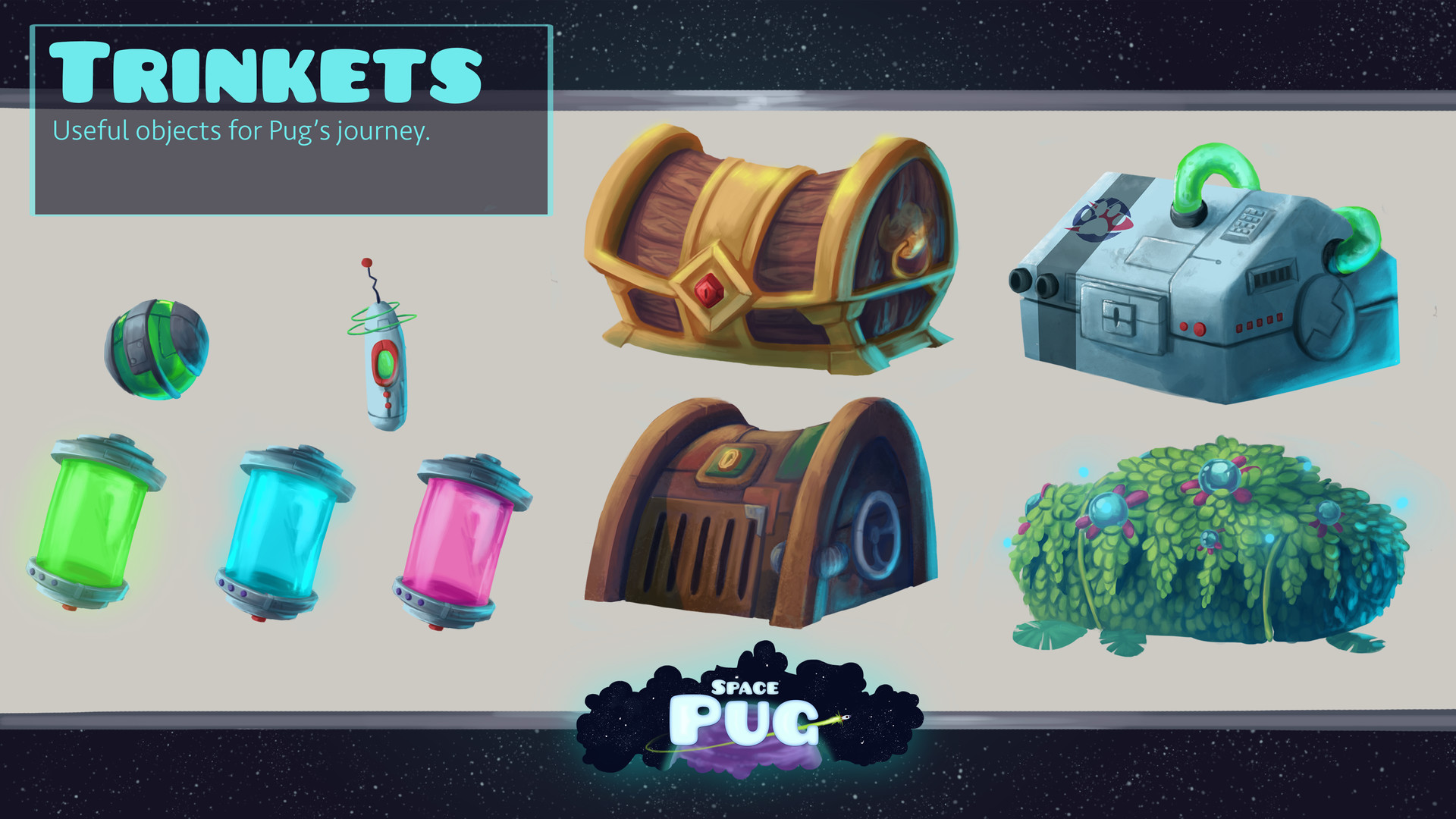 Items of use for Pug throughout the game.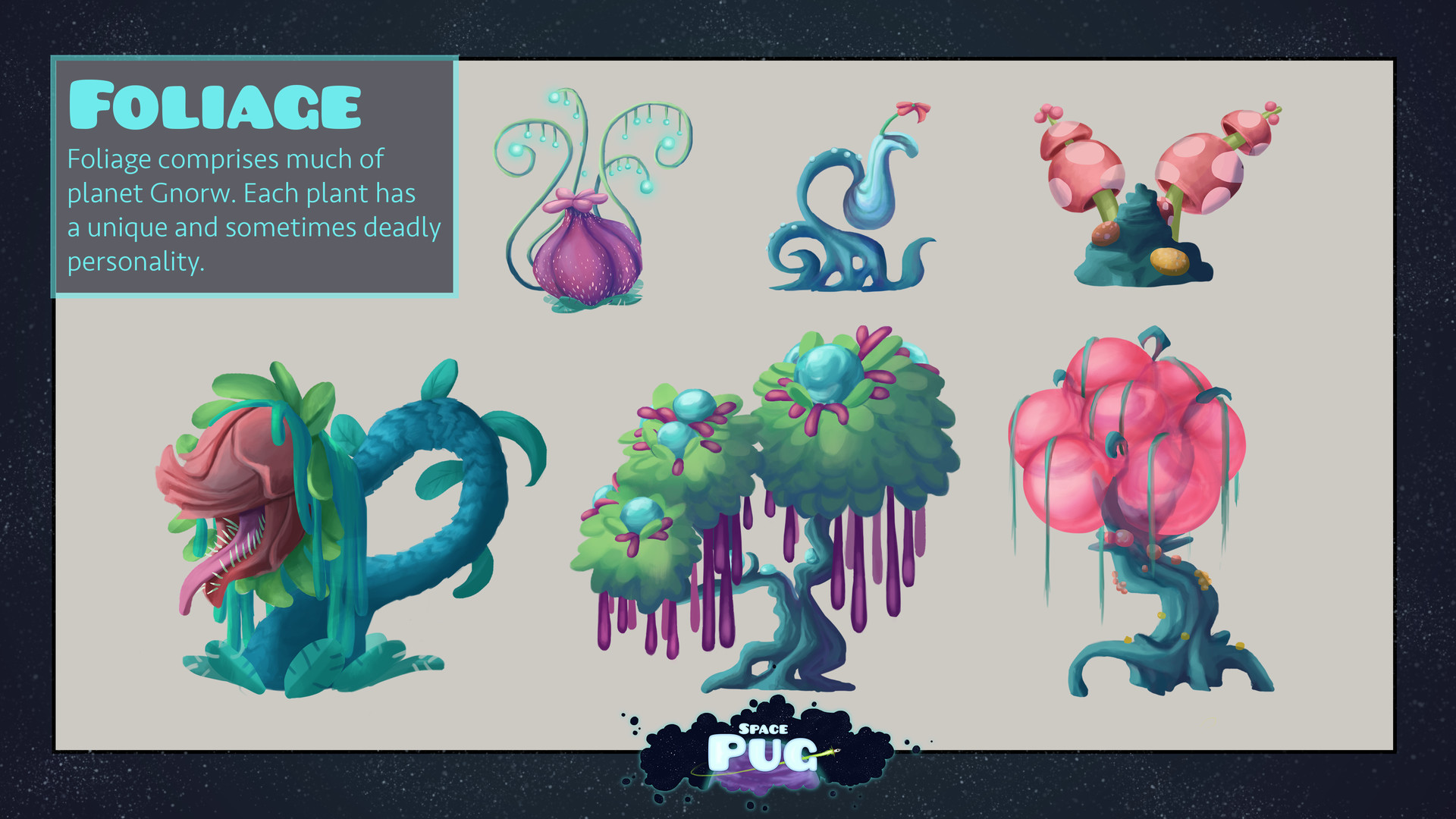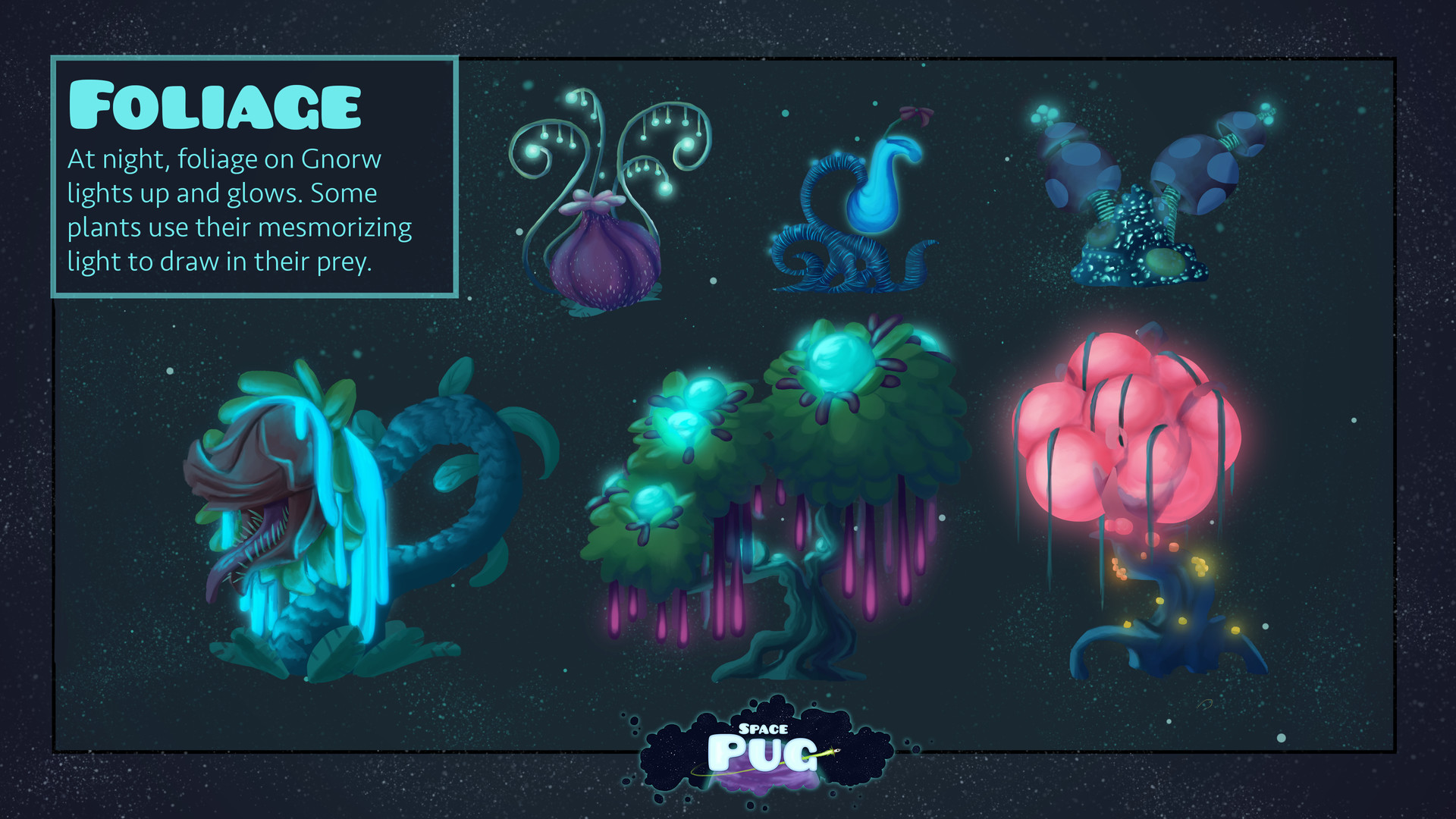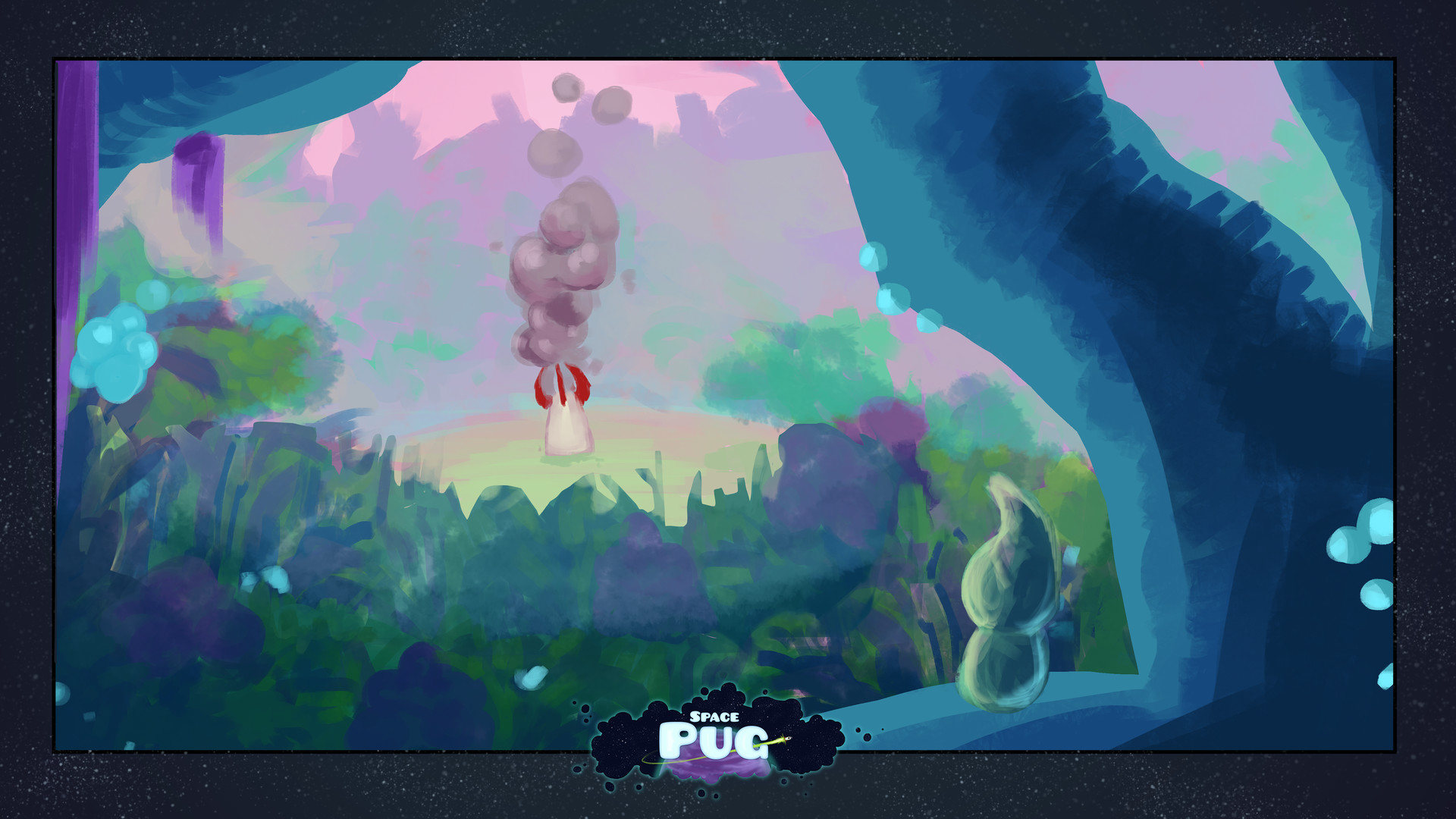 Concepts for the crash landing site for the game. Bud is looking on, do you see him?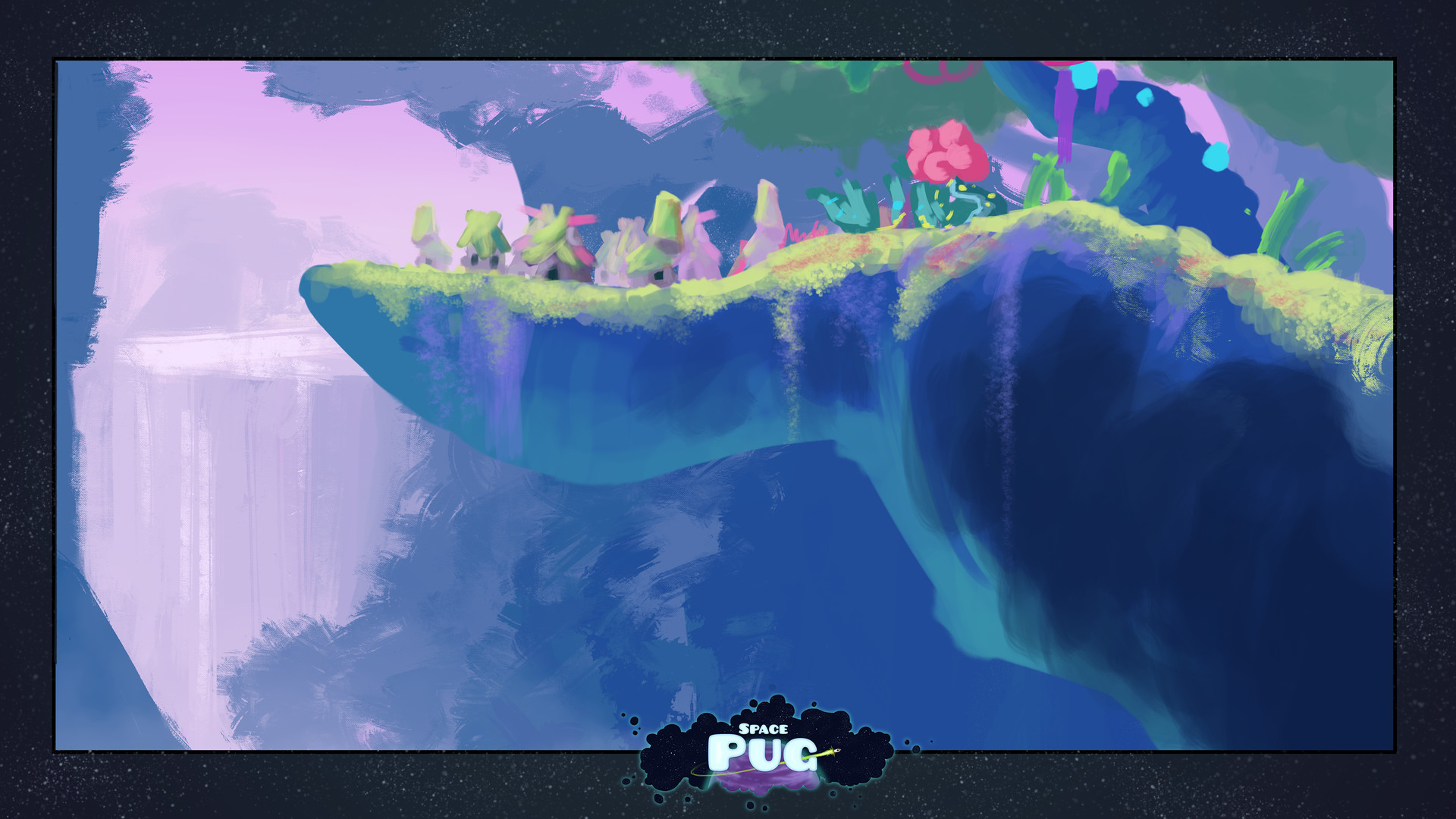 Bud's village way up on a branch in a giant tree canopy.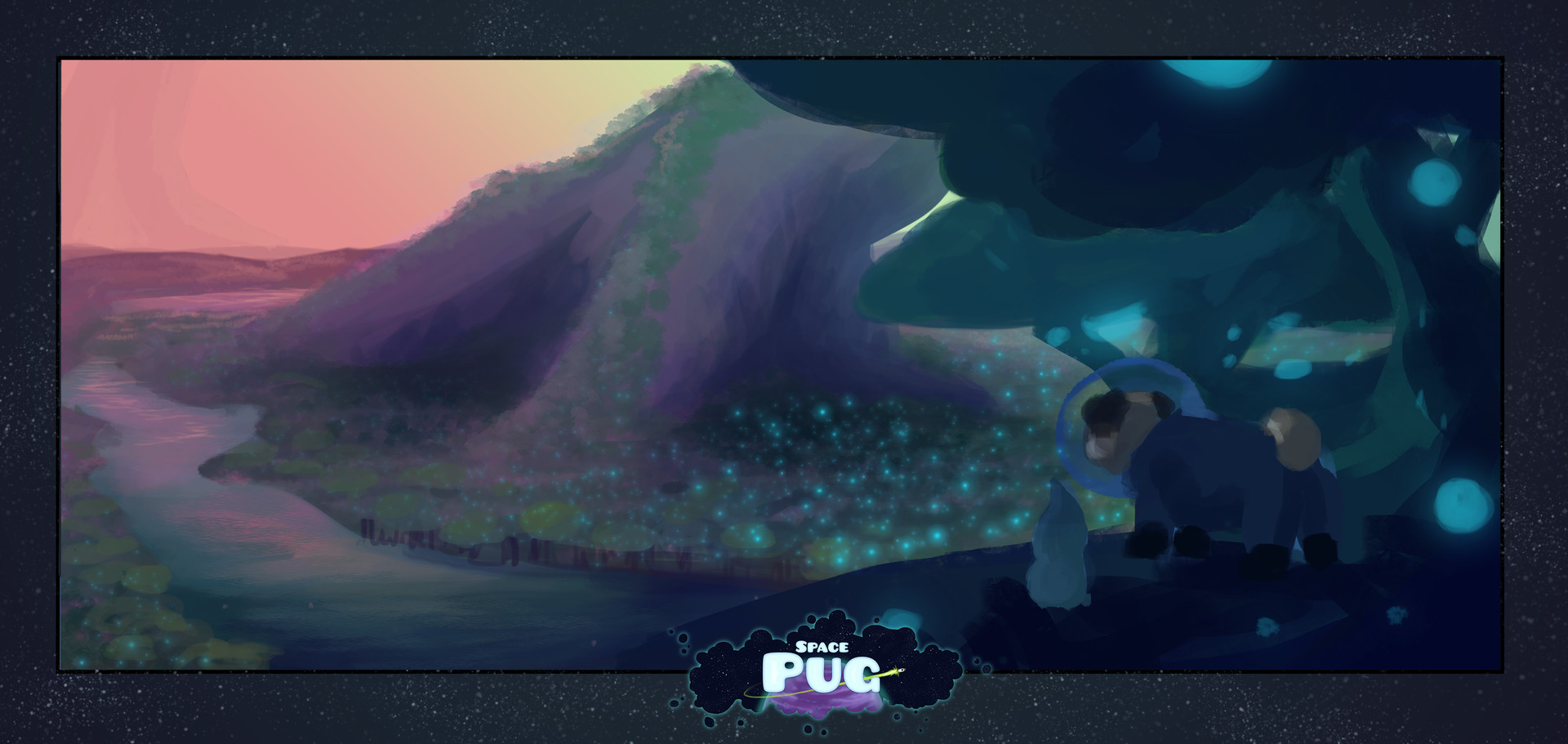 Pug and Bud looking out over the vast jungle of Planet Gnorw as night sets in.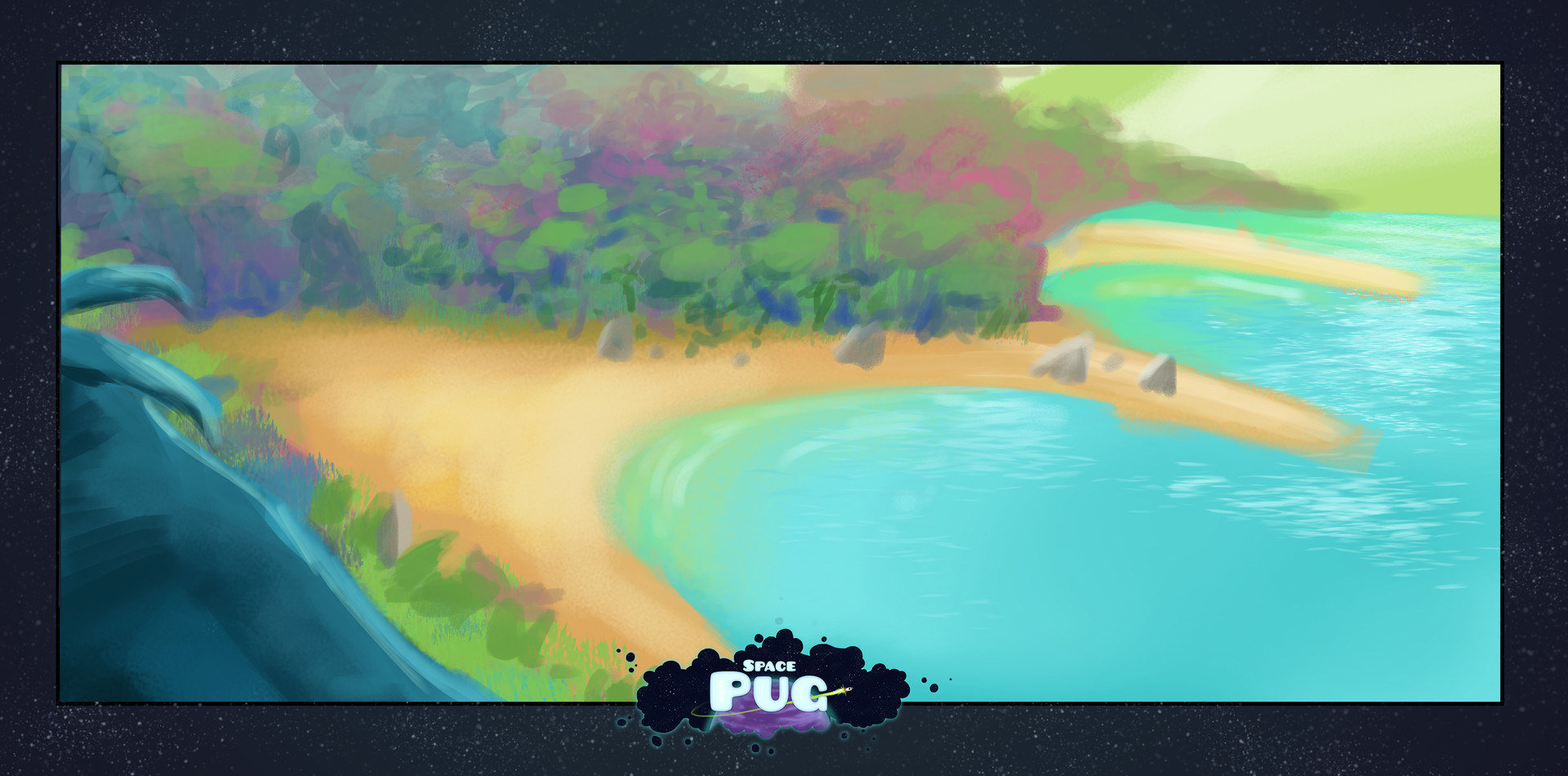 One of the beaches of planet Gnorw before the Mole Pirates come in.
This is a gallery of the finished concept pieces I have for Space Pug. Explorations and sketches are not included here.