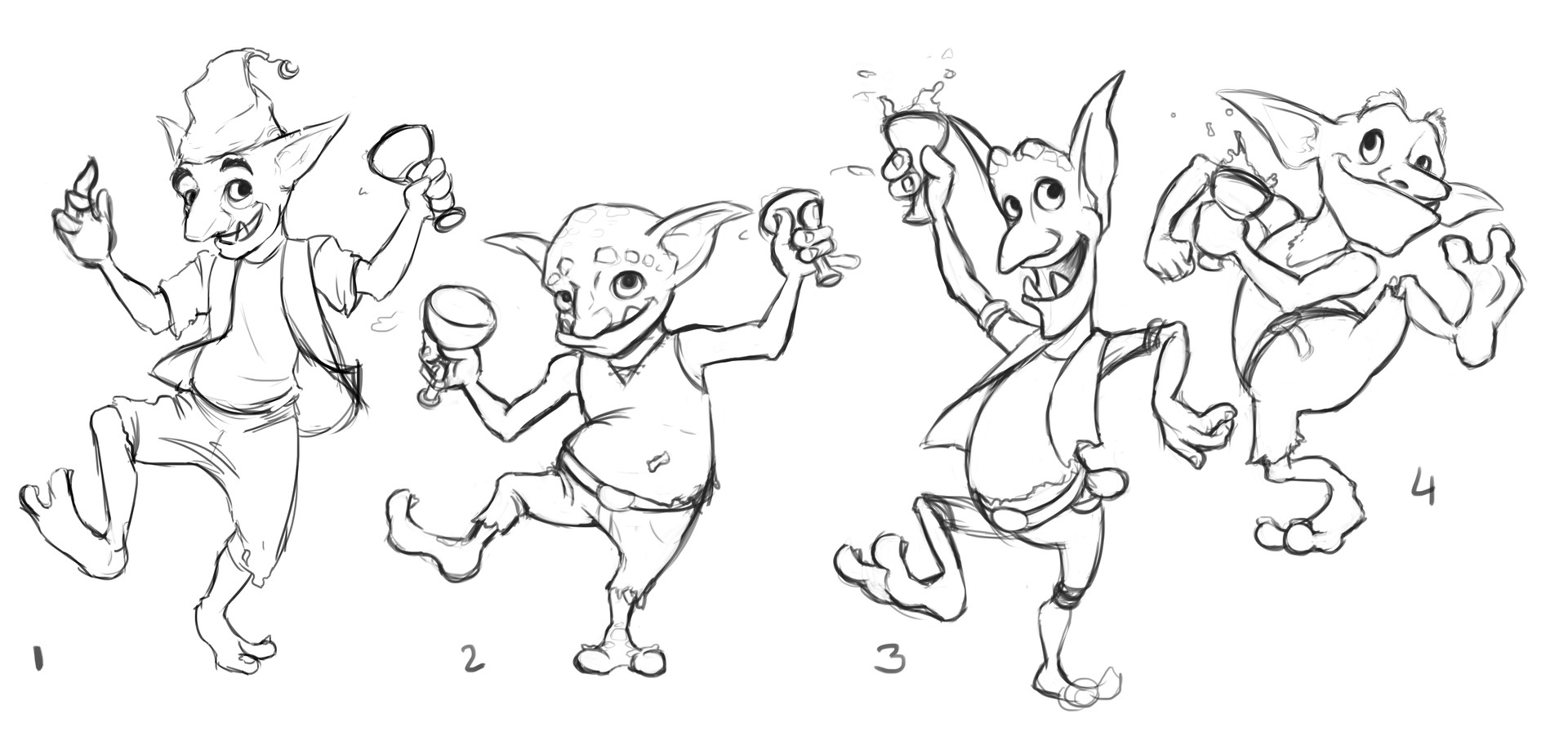 Initial concept sketches.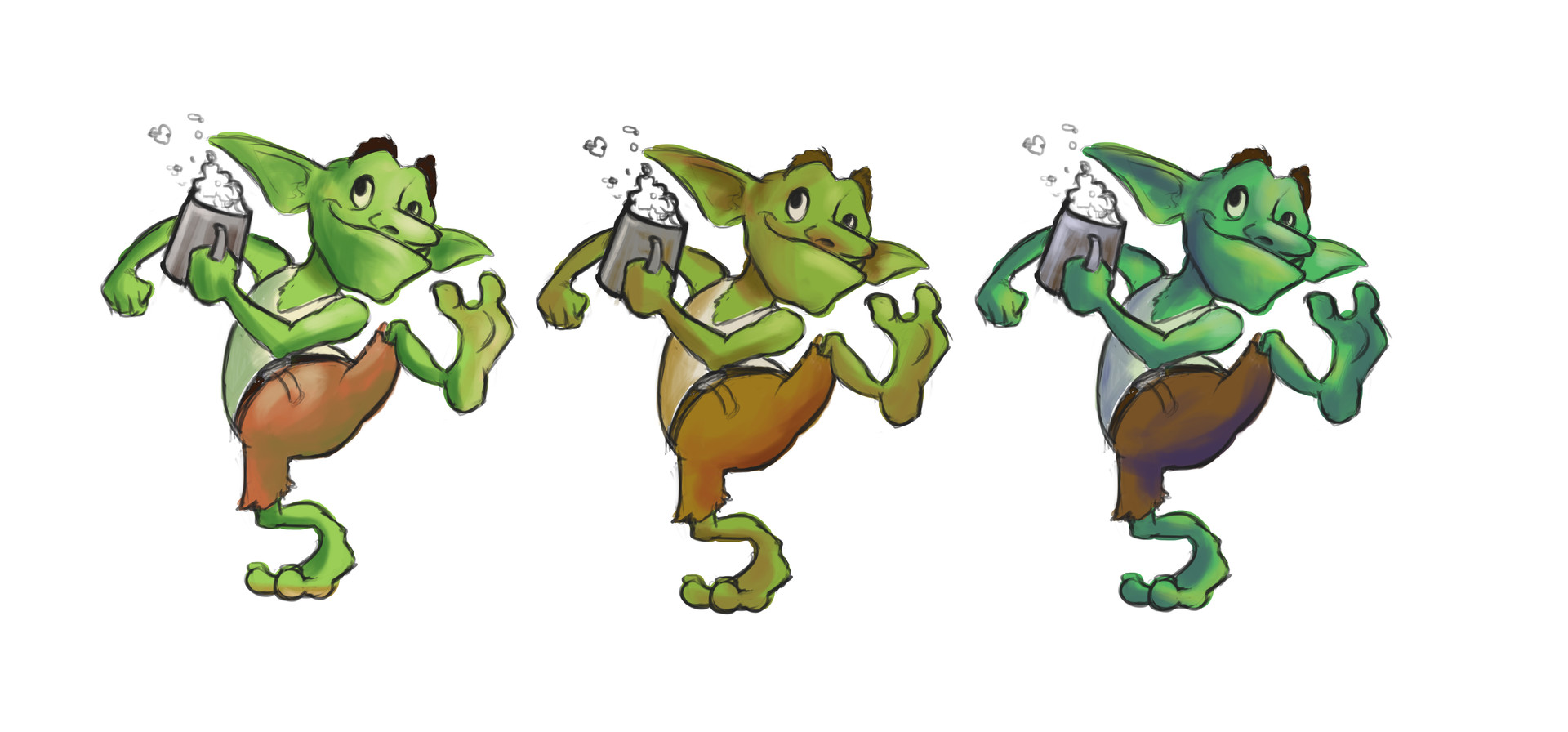 Color exploration of the chosen sketch.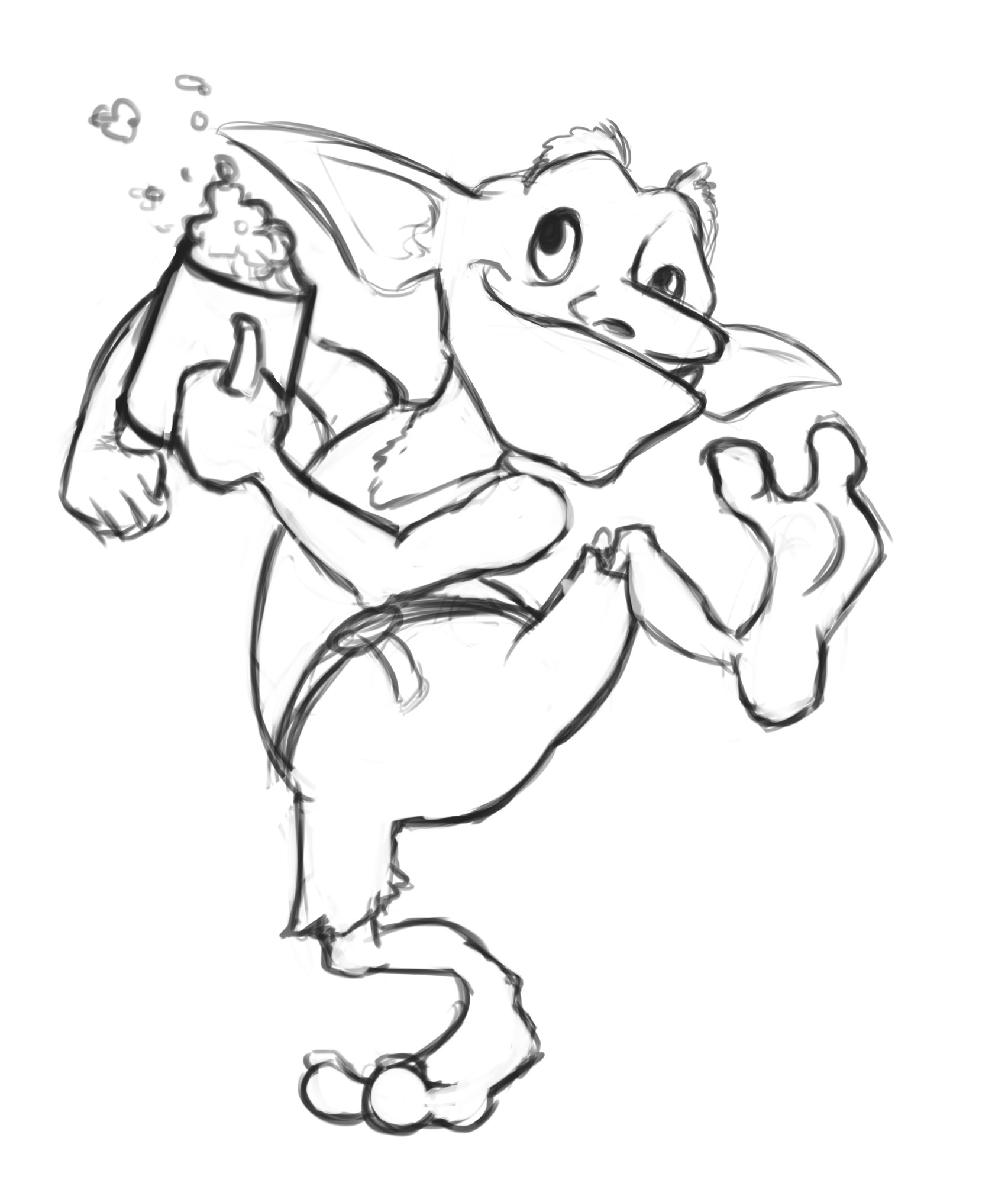 Final sketch.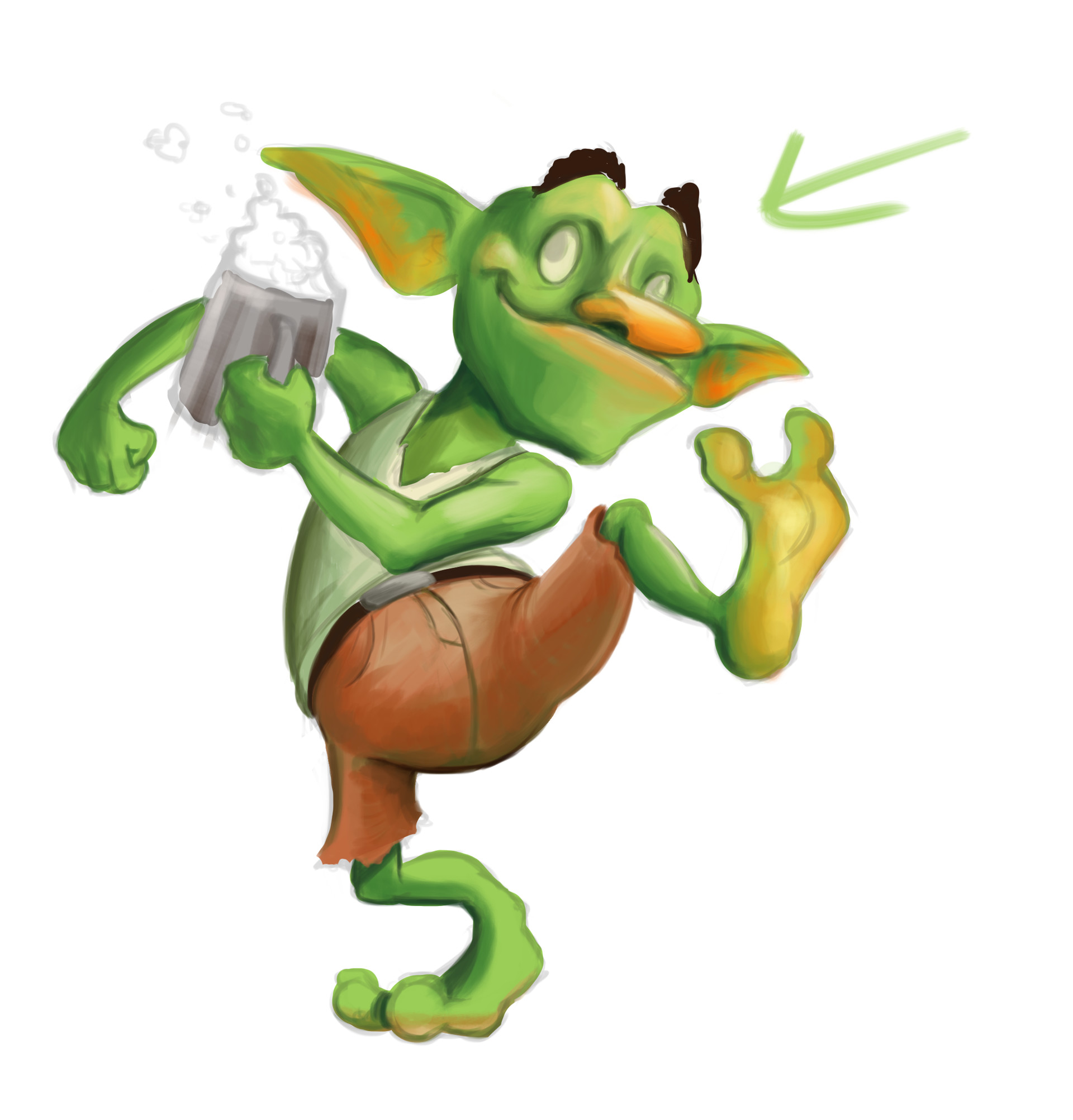 A work in progress image of painting the painting.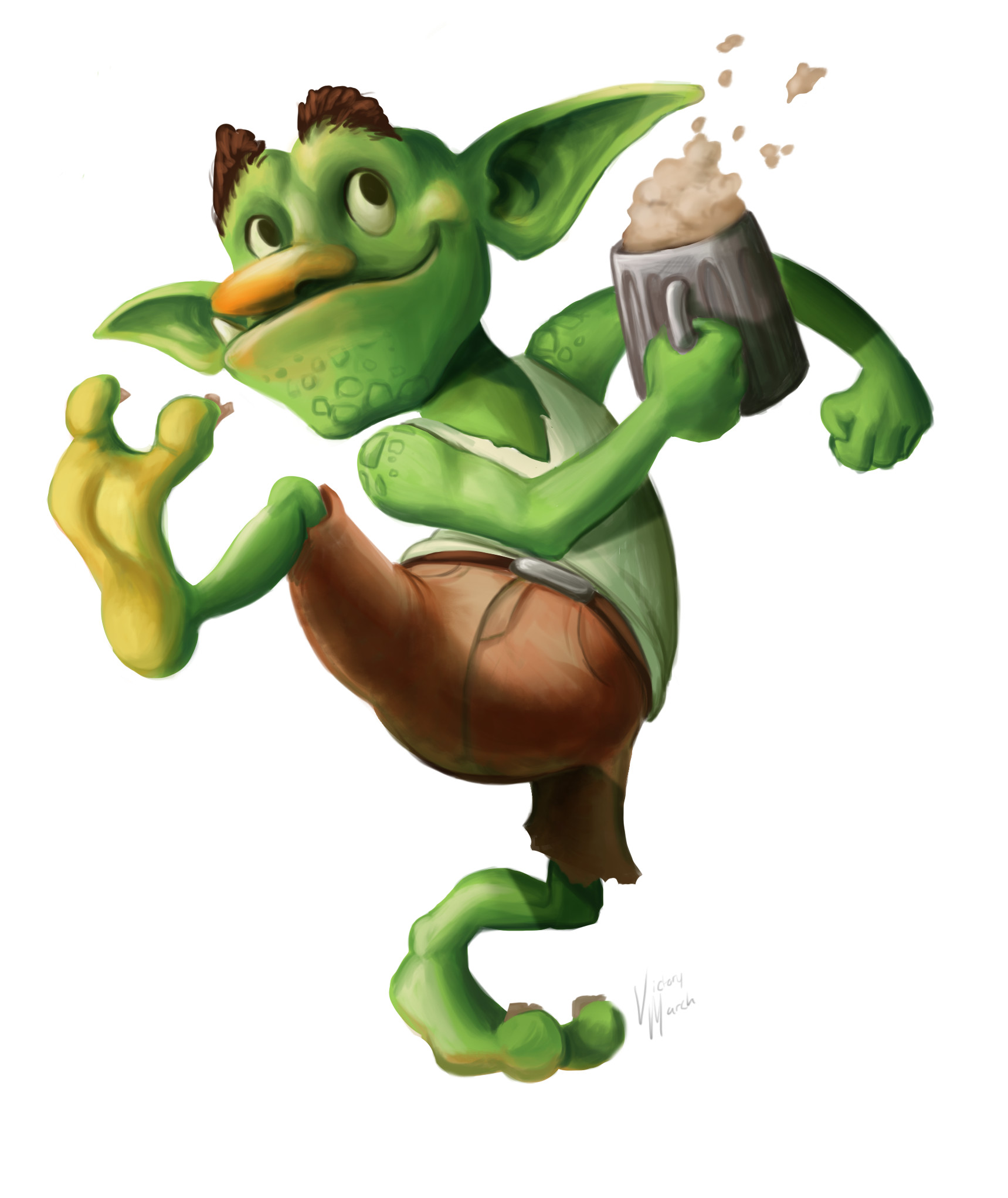 Final painting.
I recently wrapped up a commission for a client that needed a goblin illustration for his store! It was truly a great experience working with him and being able to paint something so fun!